Milk Frother and Steamer, Electric Milk Warmer with Touch Screen, BIZEWO 4 IN 1 Automatic Stainless Steel Steamer for Coffee , Latte, Hot Chocolates
Regular price
Sale price
$55.99 USD
Unit price
per
Sale
Sold out
4 Functions Milk Machine: The milk frother can be used as a foamer, hot chocolate maker, chai tea latte creator, or soothing warm milk machine. The steamer function of a cappuccino machine is awesome for getting the milk to an appropriate 150 ℉ temperature

One Unit Design: The Automatic milk frothing machine is made from beautiful stainless steel, with a motor, and a stirrer located in the container. Unlike a button or handheld milk frother, this one is easy to use that all only need to tap one of the four functional modes on the smart touch screen to get hot milk or milk froth as needed
Big Capacity Share: The stainless steel jug can froth up to 8.5 ounces of milk at once or heat up to 20 ounces. one unit allows for a larger capacity of milk. it's better for you to use this milk foam maker to make coffee with your family and friend at home
Easy to Clean: Now you don't have to spend a lot of time cleaning this foam maker that is very convenient for busy women. whisk is magnetically operated and pops off easily when pulled which makes cleaning very easy and convenient
Convenient to Operate: The Electric milk foamer helps people who have zero experience as a barista, and this was so easy to use. Heats up 2 cups of densely frothy happiness to pour over your milk in 2 minutes.
Share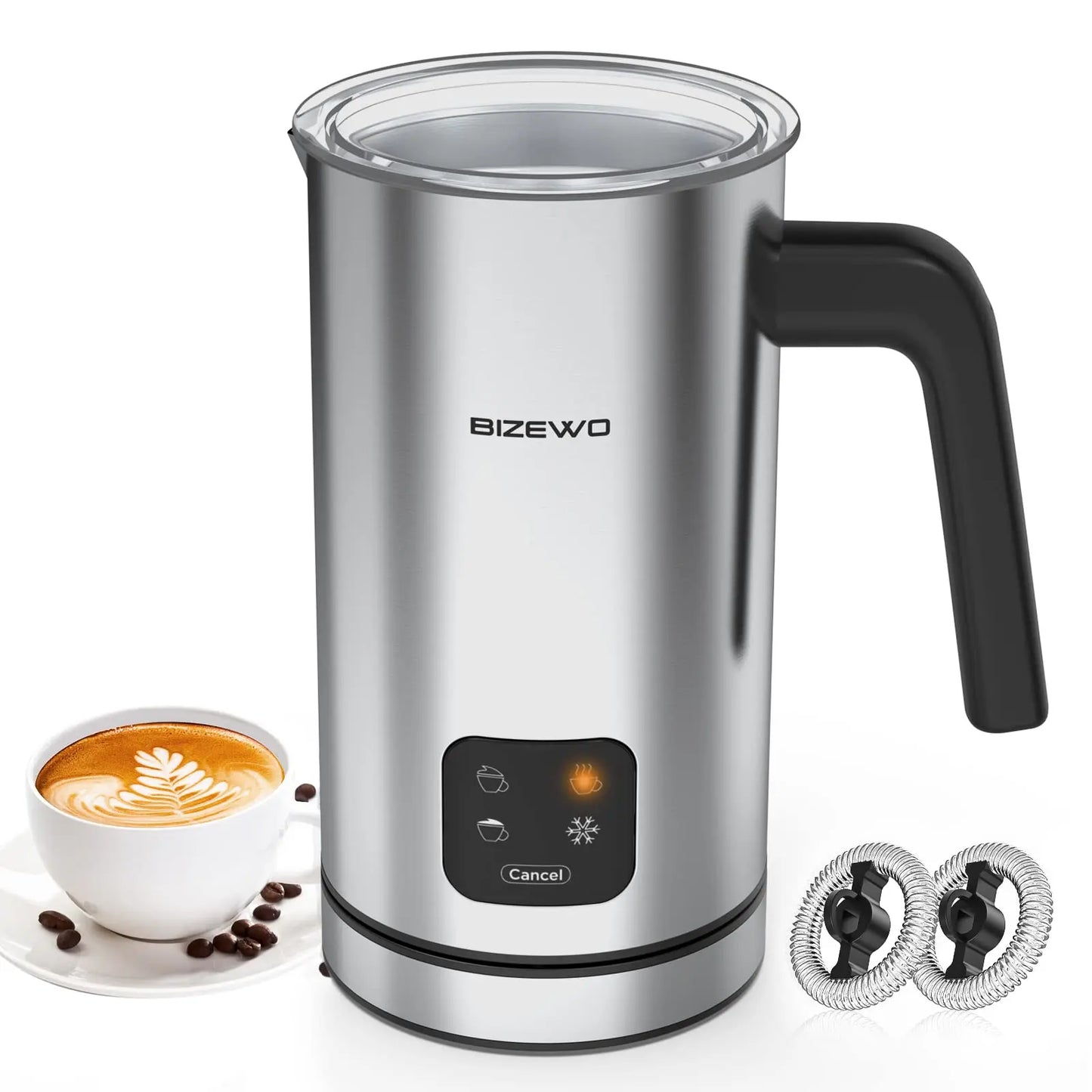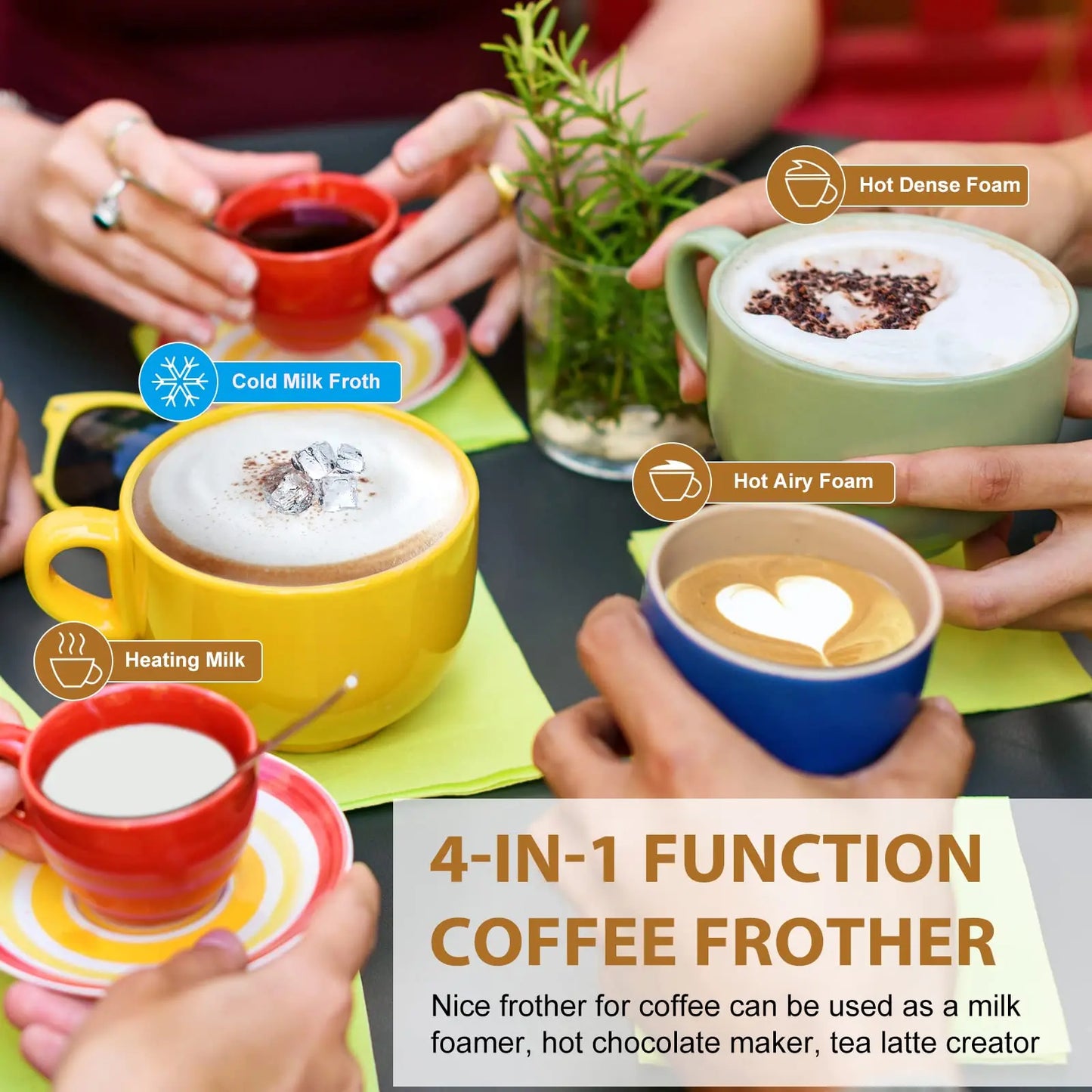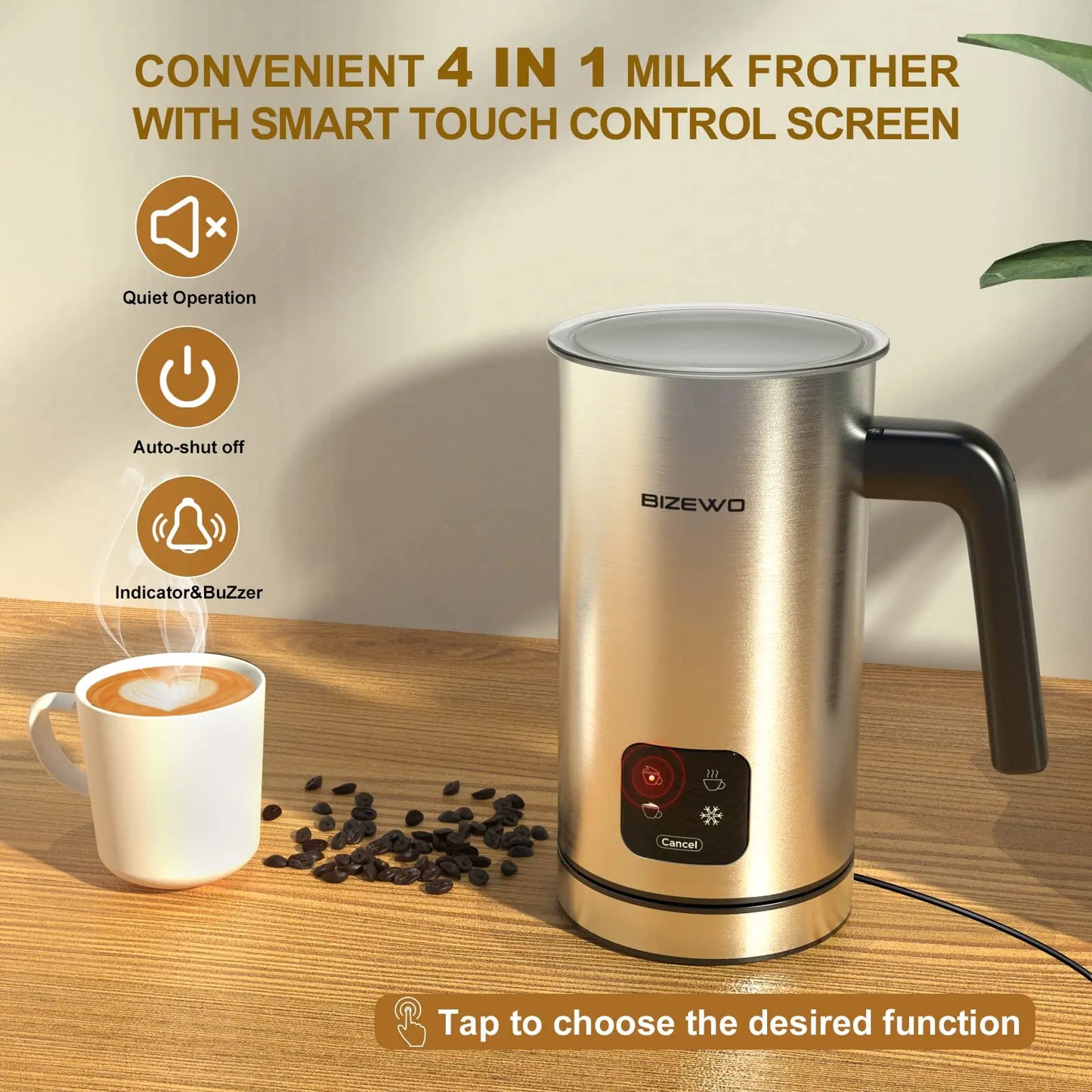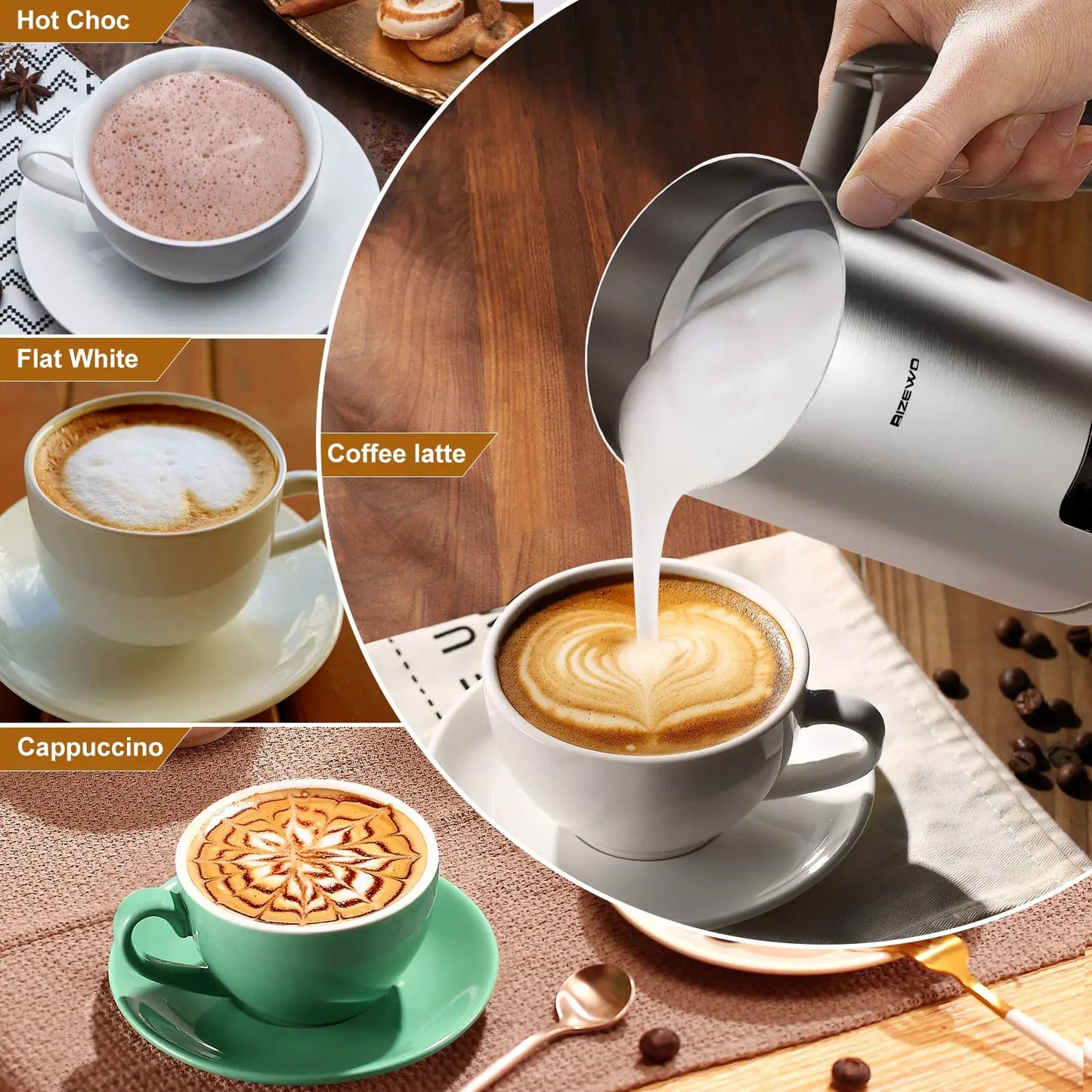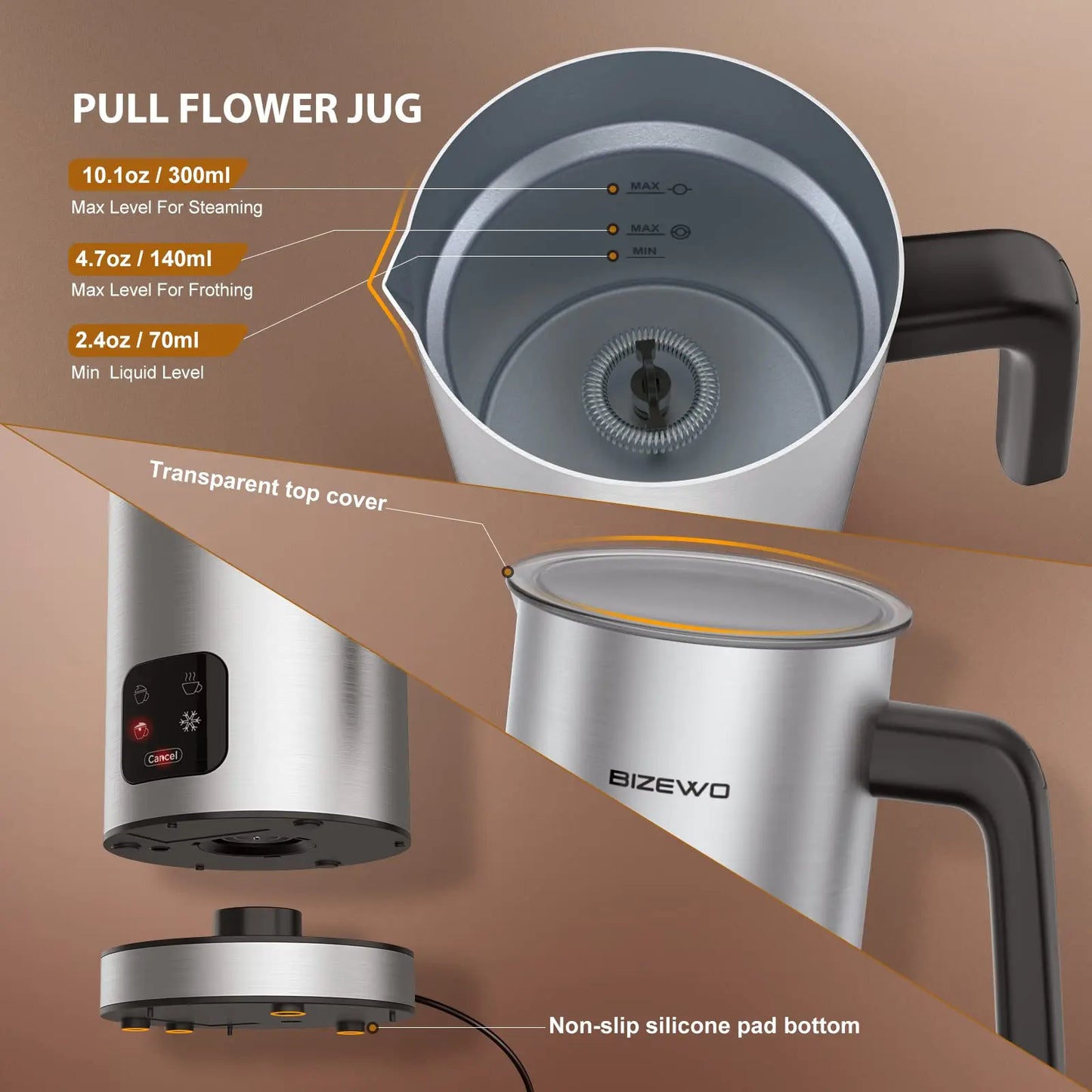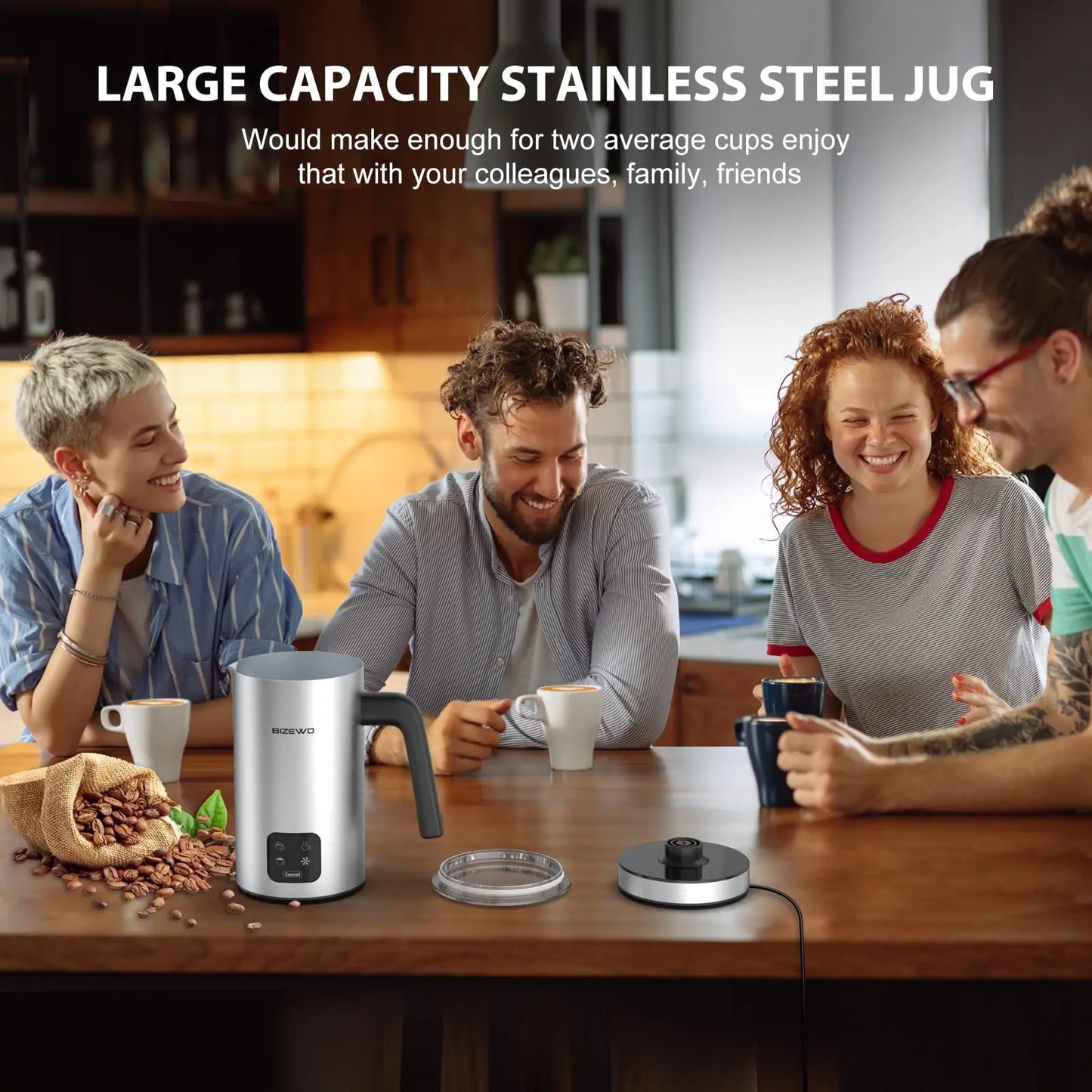 Easy to use
Purchased for my grandson. He said it was easy to use and he likes the unit.
Does an incredible job!
It came with very clear instructions, it is absolutely easy to use. Best of all, it works amazingly well! Best frothed milk on my cappuccino in a very long time!
Great purchase
Creates perfect foam and easy to make perfect temperature hot chocolate with warming function
Great
amazing product just order one
Amazing product
This works great! I love that it makes the milk warm so when I pour it into my coffee it doesn't cool it down! Works great and easy to use!